Advisory Dealing from Synergy
Access global equity markets and fixed income investments through our specialised advisory stockbroking service.
Construct a bespoke portfolio and/or trade short-medium term investment opportunities as they arise;

Professional impartial investment advice from an Adviser you can trust

A two-way, long-term relationship where you stay in control

Advice on short, medium and long term trading strategies

Strategic recommendations on individual equities

Regular market commentary

The freedom to discuss our suggestions and yours

The reassurance of an experienced helping hand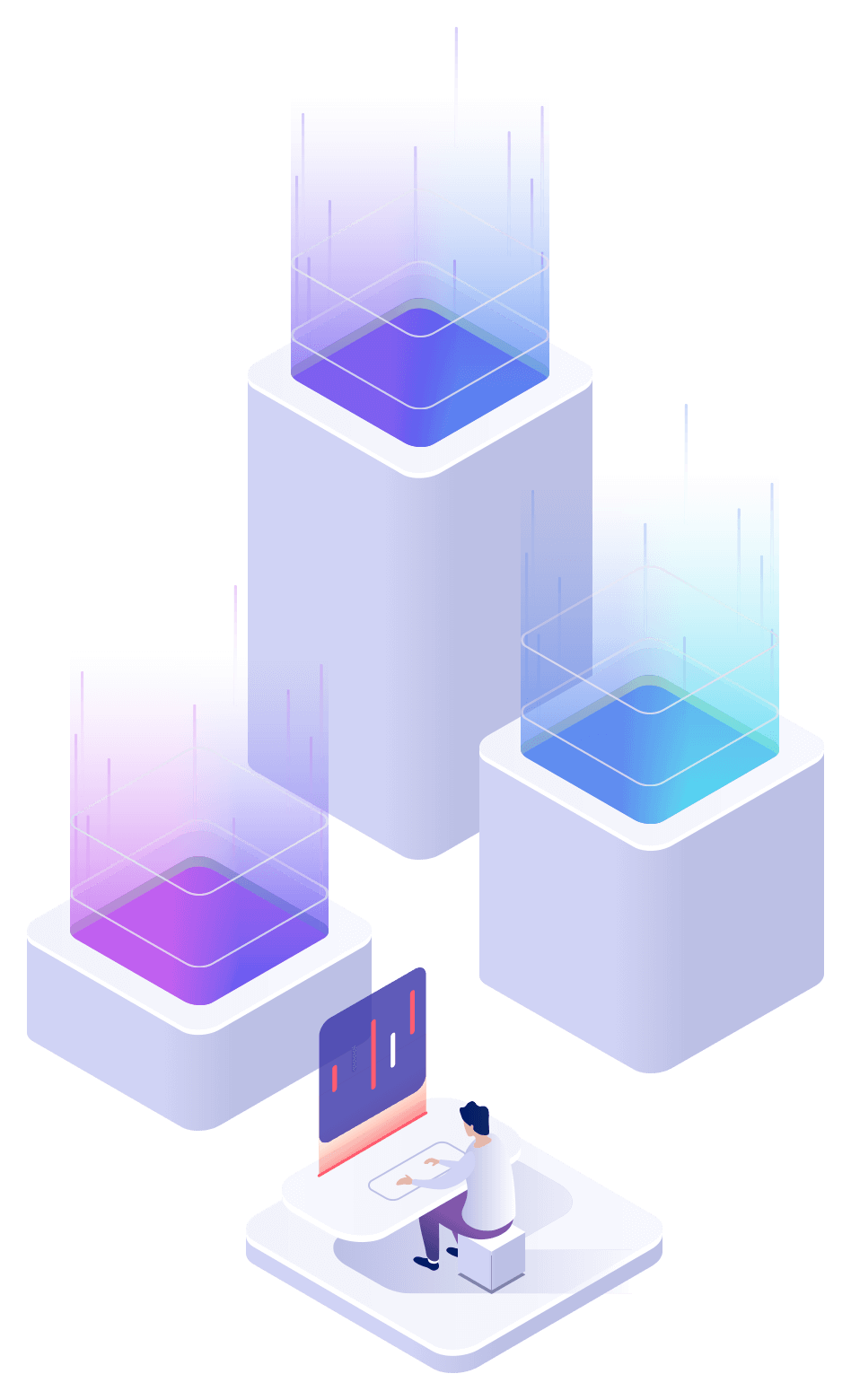 Synergy Financial Personality profile
Before continuing to read further about Synergy's Advisory service, please do take time to study the Synergy Financial Personality profile diagram.
The Synergy financial personality profile model helps potential clients understand the typical characteristics of Advisory Dealing clients. It's a useful tool for understanding your financial personality and whether this type of service is a good fit for you. Consider your risk tolerance, investment goals, time horizon, and investment knowledge to see how you fit into the Advisory Dealing client profile.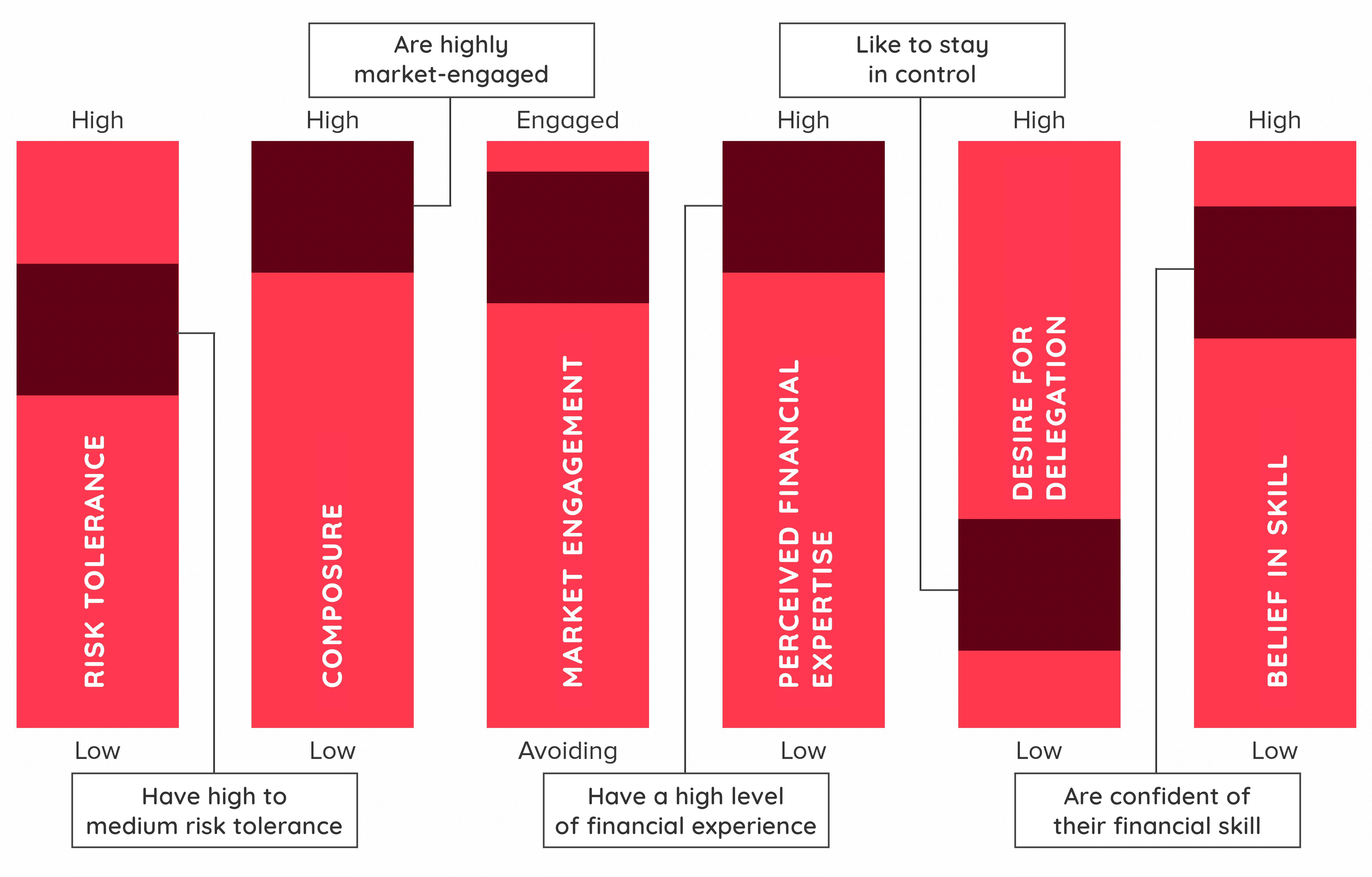 How does Advisory Dealing work?
The "How It Works" diagram provides a simplified overview of our service. It consists of three main sections:
Trading Strategy: We begin by understanding your objectives for the advisory dealing portfolio, ensuring it aligns with your overall investment goals.
Tactics: Through regular engagement, our advisers generate investment ideas and opportunities. As markets move, they proactively contact you to help take profit, minimize losses, and capitalize on new opportunities. This continuous feedback loop enhances the effectiveness of our strategies.
Annual Assessment: We conduct an annual review of your portfolio performance with your adviser, ensuring your investments are on track and making any necessary adjustments.
This diagram encapsulates the key aspects of our service, providing you with a clear understanding of how we work to meet your investment objectives.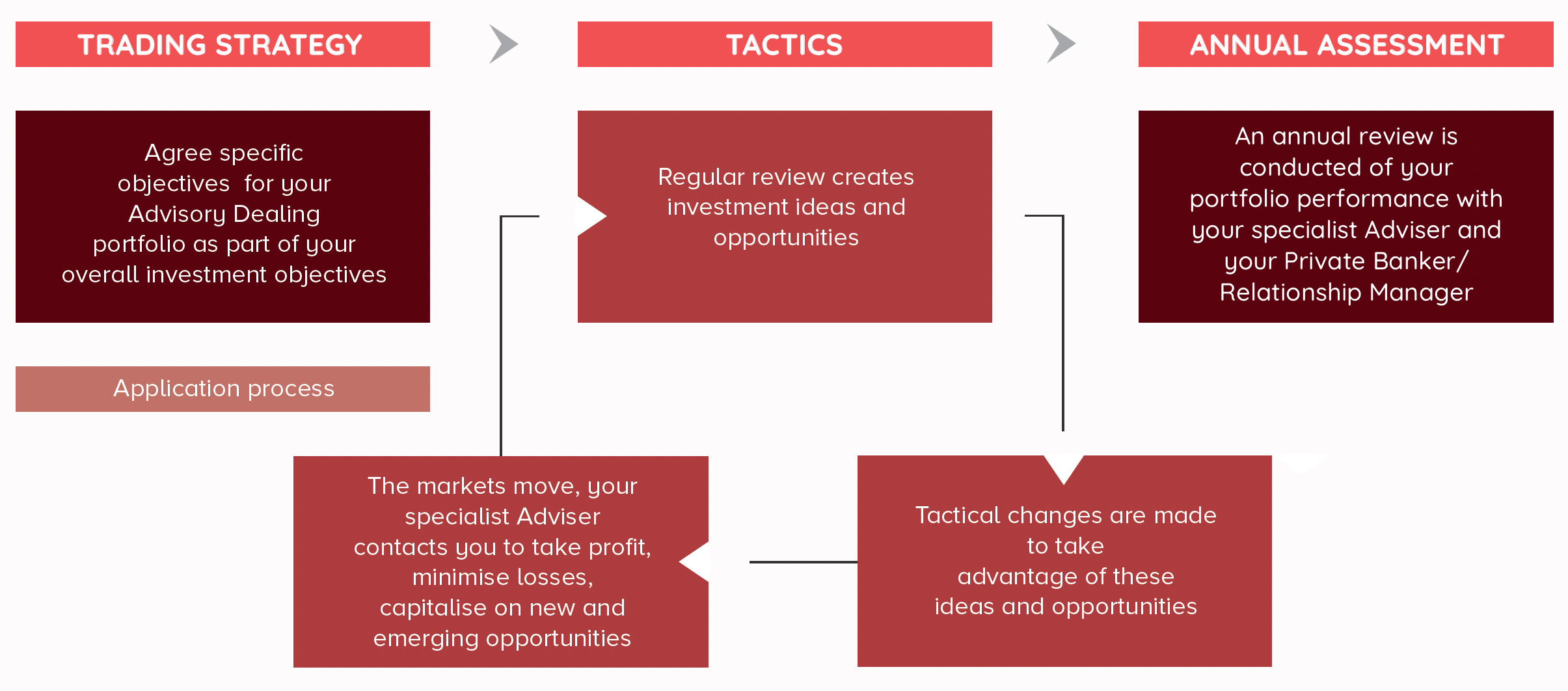 What does Advisory Dealing offer?
Our specialist advisory stockbroking service is designed to cater to investors with a good understanding of the market, who are seeking to access global equity markets. With our personalised, relationship-based approach, we provide tailored investment advice to help you achieve your specific objectives. We take the time to understand your investment style, goals, and risk tolerance levels, and provide guidance that aligns with your needs. Let us help you navigate the complexities of the global equity markets and achieve your investment objectives with confidence.
Our service can be provided as either an ongoing or one-time advisory service. You can choose to receive ongoing advice through recurring consultations or opt for a one-off consultation if you prefer. We offer both options to ensure that you receive the level of support you need to achieve your financial goals, whether that be ongoing guidance or a single consultation to address a specific financial matter.
Active Trading
We aim to capitalise on short term movements in developed equity markets. You work with your personal investment adviser to identify individual equity opportunities, whether they are based on daily, weekly or monthly movements.
Portfolio Construction
Based around your individual requirements and risk profile. Keep control of your investment decisions and benefit from direct access to your specialist adviser for research, advice and commentary. You will receive trading recommendations for listed securities and fixed income investments, focusing on overall growth and/or providing income.
Dedicated Specialist Adviser
To provide recommendations on a range of investment ideas to compliment any existing strategic positions or favoured stocks.
Contracts for Difference
Margin trading service is available on individual equities, indices, spot FX and commodities. There is no stamp duty payable on the transactions and portfolio hedging strategies through your investment adviser.
CFDs are very high risk investments. As a Professional client, trading CFDs on margin can result in losses that exceed your initial deposit.
Would I suit Advisory Dealing?
Advisory Dealing is for private investors, financial intermediaries and trusts.
Products available through Advisory Dealing
Developed equities listed on major markets, fixed income securities and contracts for difference.
How can I get started
A specialist adviser will speak with you to discuss Advisory Dealing in more detail, and help you setup the service.
Ready to talk?
Do you have more than £250,000 or more in investable assets?
Unfortunately you do not meet the minimum requirements for the advisory service. You can still explore our execution only service through one of our affiliated partners.